DAYCARE RENOVATION PROJECTS and DONATION OF SUPPLIES – July 2018
September 13, 2018
Our Renovation Project was a great success! For the whole month of July, some underprivileged daycare centres in our Phomolong, Mahube and Nellmapius communities were able to receive assistance in improving their daycare facilities. This project also benefitted the local workers with part time jobs. They were very happy to work together with overseas volunteers. The president of Light and Love Home SA not only oversaw the project, he also involved himself in the planning and construction process!
Some of the projects we finished and how they helped our beneficiaries:
Installed toilets – making the daycare hygienic and help them get a health certificate.
Fixed damaged roofs – just in time for the coming rain season.
Painted deteriorating external and interior walls – a more appealing environment for the children to learn.
Fixed broken jungle gym – now the kids can play safe!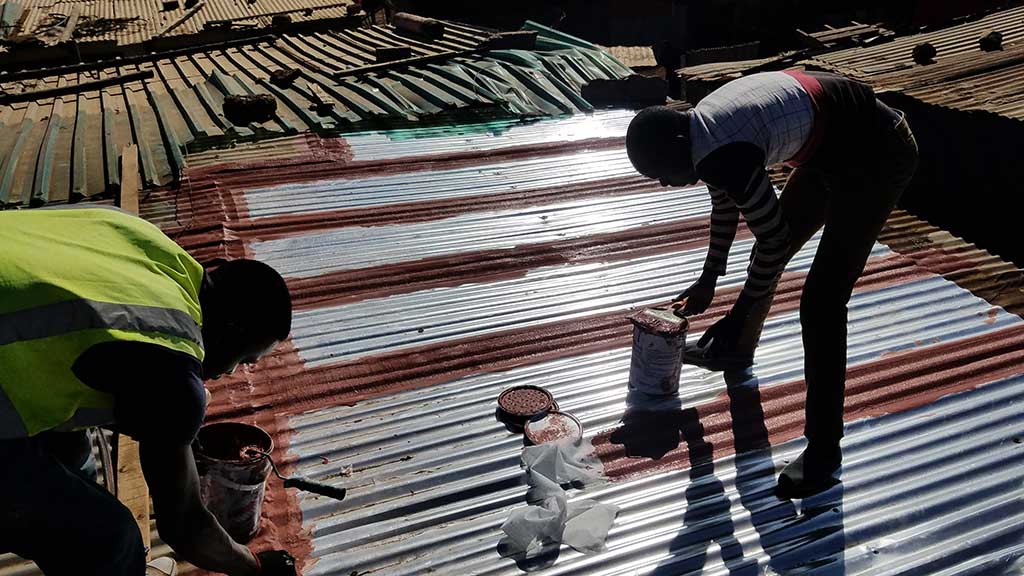 We also donated necessities such as tables, chairs, mattresses, stationery, toys, etc. Thanks to our generous donors, some of the daycares are now more equipped to provide a healthier environment for learning.