Thanksgiving from our daycare support beneficiaries – Knowledge Daycare
December 11, 2018
Letty Mkhatshwa
Owner and Principle of Knowledge Daycare
December 2018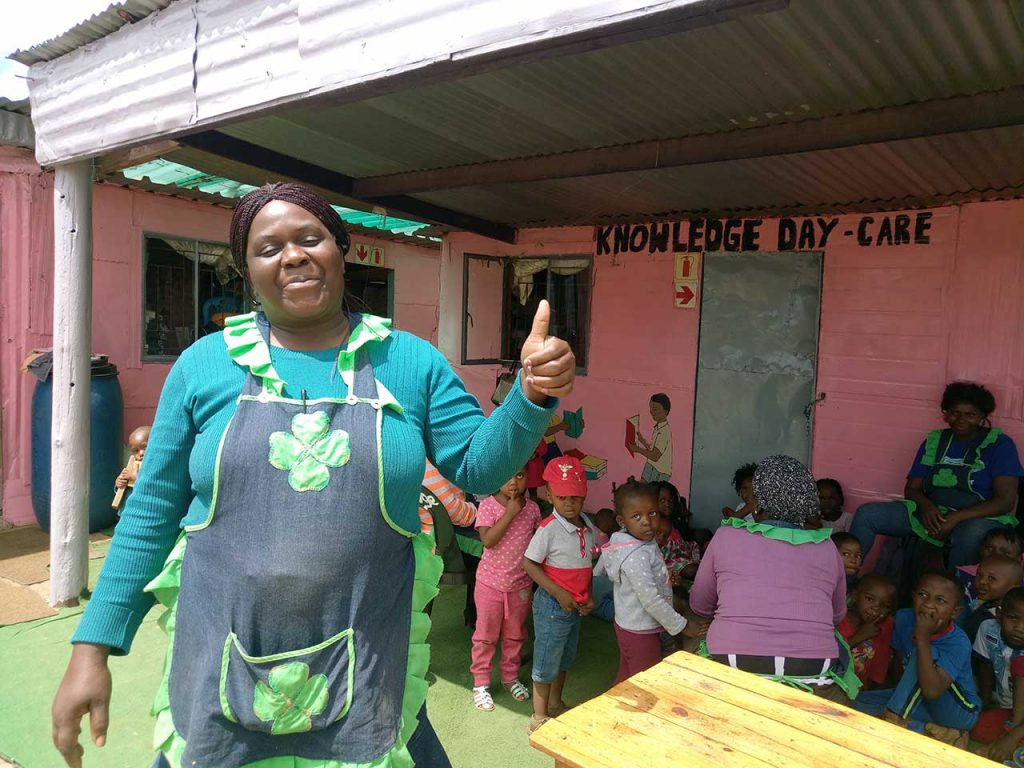 It was not easy in the beginning. Our daycare started in 2011 with only 5 kids. We started to grow. Then in 2012 we had the unfortunate disaster of the bursting of the water pipe in our community. Some parents started to take their children to other daycares. We were left with about 25 kids. But in 2013 we worked hard and gained many more kids…over 100!! The needs are still very great. I am especially thankful this year we have so much support from Light and Love Home (LLH).
Firstly, I would like to thank Enoch and his team who came to fix our roof. It's beautiful! During the rainy days, the roof is no longer leaking. LLH also came to hold a Health Day at our daycare centre. Many kids and their parents came for the function. LLH taught us how to keep healthy and everyone got gifts such as toothpaste and brushes, and animal balloons for all the children. In turn, LLH got in touch with some of the parents whose houses needed some roof renovations. They are so thankful for this project.
I feel so happy these people from LLH help us so much. We also have fellowship each week together. They teach us about God. My staff and I joined. I see my staff change for the better. Some have given themselves to God.
I also thank their support in our recent graduation. They gave stationery packs to the graduating students. Parents were so happy. Even today they continue have good things to say about LLH. Thank you for your team of volunteers. It's so good to work together with you. May God bless you greatly!